Product Inquiry
REDMOON official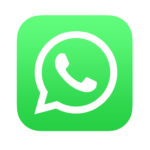 REDMOON / PAILOT RIVER  Highest quality leather goods and accessories crafted by hand in Japan, OR using premium Original materials in Japan. We strive to create modern products that respect.
Our leather wallet with the "Basic Evolution" design concept uses Redmoon's exclusively produced Aged Saddle Leather. Elevating the wallet from a smaller role, to the focus our fashion design.
The one and only brand produced by our founder Keiichiro Goto.
 He is a pioneer of the industry who pushed up leather purse cases from supporting characters in fashion scenes to main actors that shine in hip pockets of jeans.
 He named his products "leather wallet" and shipped them to the world under a new concept "basic with evolutions".
 He also proposed "Saddle Leather" product with aging effects to add extra values on to Japan-made original natural leather.
 His masterpiece includes the revolutionary model "HR-01", which became a new standard in the industry, and the deerskin one-piece model "Deer Skin Shirt".
 Every single item of our products is proudly hand-made in Japan using our original leather and process under the responsibility of our young craftworkers.
Red Moon with the philosophy "basic to evolve" was founded in 1993 by Goto Keichiro.  Before this the wallet was only a supporting character in fashion.  Red Moon, as a world recognized pioneer, evolved it into the leading role.Many of Red Moon's leather accessory products are handmade by skilled leather craftsmen. Our masterpiece "HR-01" has established a permanent position at the apex of leather wallets from its introduction.
Red Moon was established Goto Keichiro as craft leather Brand. It has had a considerable impact on the fashion world since 1993. Our production studio has a large number of skilled artisans handpicked by our founder.
Red Moon has created outstanding domestic products. Our leather products are made by skilled artisan craftsman.
 Artisan craftsmen are handpicked by owner Goto Keichiro.  These craftsmen create leather products, applying our company's philosophy "basic" Evolving by Monotsukuri "craftsmen (Shokujin)". Our unique cutting tool requires skill cut this ancient and beautiful material. 40 year old Vintage foot pedal sewing machines allow our craftsmen to create our one of a kind leather goods.  Our company's factory utilizes a unique work flow.  One craftsman is responsible from cutting the leather to sewing and finishing each product. You can see this personal touch in our all products. Other companies who manufacture purses and bags,the designers and manufactures are often not in the same factory.  We created a home where craftsmen familiar with our leather handcraft our products . This handmade look adds character to Red Moon brand leather goods.Our passion for Monotsukuri and unique production system creates authentic leather products. You can tell by the way it looks and feels it was handmade for you.
We do not dictate procedures to our artisan craftsman. Their leather working techniques are constantly changing.   As our high quality and standards pass from one to generation to the next. Skills evolve with each individual craftsman. Creating something unique. You can see that in our product.
The secret of our quality is hidden in the cutting and sewing methods used to create our artisan leather goods.  Our unique cutting tools prevent peeling and bulging of the leather.  Factory methods just cut straight causing the leather to round up on the curves. Our highly skilled artisan craftsmen use our special cutting tools to create our beautiful products.
We use 40 year old vintage foot pedal sewing machines in all of our production studios.  These let our Artisan craftsman feel the leathers intensity difference.  Newer machines could cause the leather to tear. That operator could damage the leather if they sew using a forcibly torque.   Apparel manufacturers use the old sewing machines to create a vintage feel in their product.  We use it differently here.  It's used to keep the maximum quality of our leather.
 We do not use the adhesive in the construction of our products. Allowing for the leather to move freely to some extent but remain fully bonded. We have created a product that can withstand many years of use. However if an outside stress causes issues, we need only cut the thread to repair a leather products of this quality.
Some products are sewn in the "hand-sewn" method.  As the name suggests, use of the hand. It refers to the technology to be sewn with needle and thread and hand-sewn.  Leather, unlike fabric, needles can't pass through because it is a solid material. They must use a press or punch to create holes in the leather prior to sewing.
 Hand-sewn by the sewing machine and sewing.  We feel this is a better process. In conjunction with the characteristics of the product, we are raised sewing products at the best sewing method.
 Finishing is often a very time-consuming task.  At Red Moon each edge is sanded, burnished and sealed by hand. This takes time and effort but you will notice the difference in our products
Repair of this artisan product is work that requires real skill.
  We carefully decompose the product which has deformation and wear. We do so with patience and superior technique to thread the needle using the same hole as before.It takes time and care to produce this artisan product even then it may need a rare repair.
 Repairs have been made by skilled craftsmen at Red Moon brand leather goods.