It is a short type of long-selling model that lasts from the brand establishment.
Concho has made 21 mm REDMOON original coin and handcrafted it for use as Concho.
Because it seems like a saddle of a horse when you lie down so that the brapp part with Concho is on, it is nicknamed Horse Riding, so, as a generic name for this form of short and long, the hose We call it a riding series.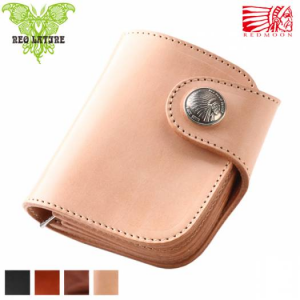 The image above is Saddle Leather Natural, a red moon original saddle leather that can enjoy aging, imports from the North America, and raw leather is tened as leather as original leather at Himeji.
There are OBK (black), OCB (brown), OTN (red tea), which used other red moon original oil leather for color development.
Unlike saddle leather, these three colors use oil leather with a little oil content as a material.
Of course, when it wears, it changes with aging, and gloss comes out.
The inner is also distinctive and designed to design the house.
REDMOON is a total leather brand launched by Keiichiro Goto, founded in 1993, a designer and a master of craftsmen.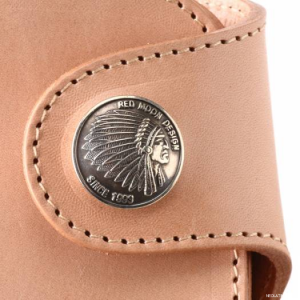 For the flap which stops with the button, I use REDMOON original 21 mm German silver concho.
Although this Concho is also flat like a coin at first at first, it is made by handmade, it is made by bending its coin, and it is handmade and made in original.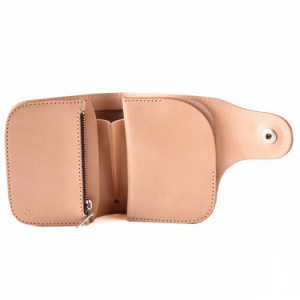 Inner is coin purse on the left side, card case on the back of the coin purse.
The right side is from the original diagonal of REDMOON, the card is easy to put in, it is becoming a card case of original design which is hard to fall, it is one of the features.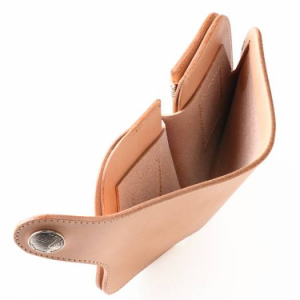 The wallet part is designed to open wide, to make it easy to put in and out, it is designed to be easy to use just when opened, this part has also become its own design again.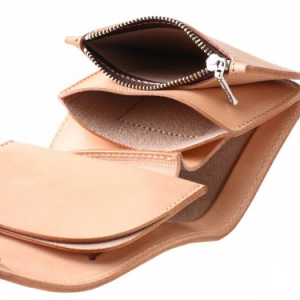 Purses use the original REDMOON zipper, we have used our own zipper for "YKK" for many years, but it is very durable and also easy to repair, so we have been using it for many years Also, most of this zipper's fabric part is repaired, the durability of metal fittings has been proved.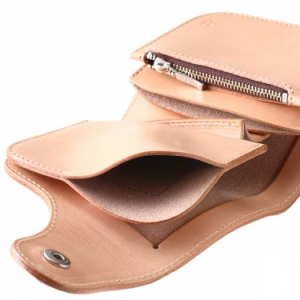 I open a card case to put it from diagonally.
Because it is a card case made of single leather, it is easy to understand that the part of the leather that is bent becomes like a gore as it is, even when a lot of cards are inserted, it can be stored smoothly I think that will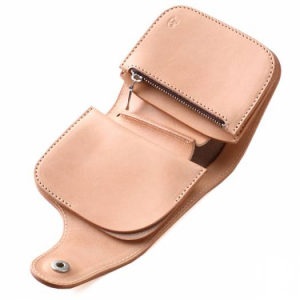 The size when closed is W (Width) 100 × H (Height) 110 × D (Depth) 35 mm.
It was rumored among vintage jeans like from the launch as a size that fits just in the pocket of Levi 's 501, and I think that everyone used it.
Vintage 501 likes also aging change of consent and those who become their own each time they use it are people who love fashion, bikers who like tough items, and leather wallet loved by American candy lovers.
Every age does not change shape, it exists universally and I'm enthralling what I use, I think that such a leather wallet is REDMOON HR-01A.
By all means, how about trying this HR – 01A for the first REDMOON?
After getting used, after getting familiar, I attach a lot of attachment, guaranteed. Lol
And those who view the blog, those who are considering the first REDMOON, please use this coupon code, 10% OFF available for purchase.
When you register as a member, points that can be used next time will also accumulate, so it is profitable.
Please enter your coupon code on the cart screen.
REDMOON 24